Give a subscription to the TLS - The Times Literary Supplement
Looking for a gift subscription for someone who wants depth, expertise and breadth in their reading?
Take a look at the Times Literary Supplement!
Its categories are many and cover subjects such as the arts, classics, culture, history, language and linguistics, literature, lives philosophy, politics and society, religion, science and technology and the world.
It considers itself to be a the world's leading journal for literature and ideas; it believes in the importance of ideas and over the years since it was born in 1902, its contributors have included people such as Virginia Woolf, Henry James, T S Eliot, Thomas Hardy, Ted Hughes, Martin Amis, George Orwell, Doris Lessing and Margaret Atwood.
Highlights in July included:
The guidance of brains: how much is too much meritocracy
Most threatening when weak? The risks China poses to global security
Un part de nous: Emmanuel Macron's admiration for Napoleon

June highlights included:
Playing the game: how Mozart remade what he found in the world
Fit for work: A new generation of novelists shows up for work
Imperial blether: How the British fool themselves about their colonial past
May highlights included:
When it all gets too much: An attempt to understand mysterious illnesses
Breaking the silence: Exploring the Austen family's complex entanglements with slavery
Nastiness and Joy: A virtuosic biography of D.H. Lawrence
The Times Literary Supplement has regular features, too – such as Letters to the Editor, a Note from the Editor, competitions, cartoons, crossword and quiz, book reviews, and a poem of the week.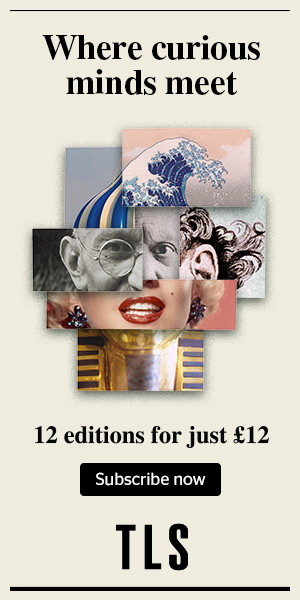 Different subscription options…
At the time of writing, these included….
Print, which includes the weekly TLS print edition and home delivery included as standard; Just £42.50 for 12 weeks, renewing at £42.50 per quarter thereafter
Print and Digital includes the weekly print edition, unrestricted access to the TLS website and app, full use of the 118 year old TLS Archive, exclusive reads with online-only features, the TLS first look with the weekly newsletter. All this for just j£12 for 12 weeks, renewing at £42.50 per quarter thereafter
Digital, with unrestricted access to the TLS website, app and the TLS Archive, plus exclusive reads through online-only features and the weekly newsletter Just £20 for 12 weeks and renewing at £20 per quarter thereafter
To purchase a gift subscription
Just choose your product here and then create a username on the following page. After that, you can purchase the TLS subscription on behalf of someone else by simply ticking the relevant boxes!