Give a Gift Membership to the National Trust
Did you know that the National Trust cares for over 300 historic houses? And it looks after 780 miles of stunning coastline as well as 600,000 acres of beautiful countryside?
It has some incredible art and collections - there are over 200 collections with tapestries, art, sculptures, furniture and ceramics. The National Trust has been conserving the nation's treasures for over a hundred years.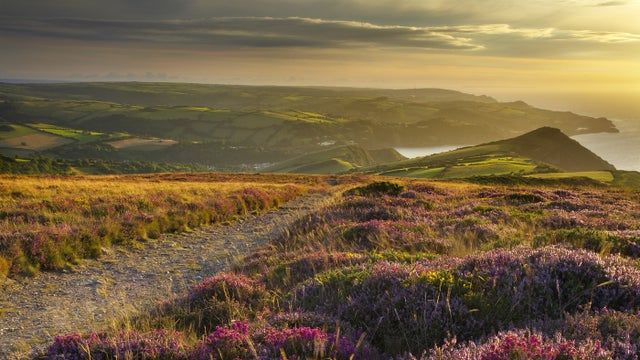 The National Trust cares for beautiful places for people and wildlife

Give a National Trust Gift Membership and you'll help preserve & protect some of the UK's most beautiful & historic places and help in the work the National Trust does, such as preserving ancient trees, or its project to revive traditional orchards across England, preserving historic monuments & places or to work looking after nature & wildlife.
Great for lovers of history, gardens and wildlife, the National Trust gives members the chance to enjoy all these things. So why not treat someone to a gift membership to the National Trust?


Many National Trust places are dog friendly so you can take your dog with you!

You're giving your loved ones a great chance to escape into the past, into beautiful surroundings inside and out, to take gentle strolls through stunning landscapes, to enjoy coastal walks, and get as involved as they want in preserving the past and the present.

Explore, discover, unwind, relax, have fun, great days out...

Join now -

As a member, you'll help protect unforgettable places for future generations!

With National Trust membership you can currently enjoy:

Free entry to outdoor places near you (pre-booking required)
Free parking at most car parks near you (pre-booking required for a small number of car parks)
Members' handbook, full of information about our places
National Trust Magazine three times a year, packed with inspiration, interviews and news




There are different levels of membership available, from a Joint Annual Gift Membership, Family with One Adult, Family with Two Adults, Individual Gift Membership (aged 26 or over), Young Person Annual Gift Membership (18-25) and Junior Annual Gift Membership (0-17 years). Give a gift membership today

You can find out from the National Trust's website about the coronavirus/COVID-19 and how it is affecting visiting. The National Trust is gradually opening places up but you need to book in advance.

The National Trust protects and opens to the public over 350 historic houses and gardens, it cares for 600,000 acres of countryside and 700 miles of coastline. It looks after forests, woods, fens, beaches, farmland, downs, moorland, islands, archaeological remains, castles, nature reserves, villages for everyone and looks to strengthen a sense of belonging and connection.


Other Gift Ideas
You could treat your loved one to something from the National Trust Online Shop instead. There's a wonderful variety of gifts to choose from, from bags and outdoor gifts to things for the home and garden; and if you're looking for gifts connected with people and places, then check out that section of the website.
My mother has really loved the scarves I've given her from the online shop - she says all her friends want to know where she got them.
There are Beatrix Potter items, William Morris for anyone into arts & crafts, Churchill goodies and items for the Agatha Christie enthsuiast. That's my favourite section of the website but click here to have a browse and treat someone to something from the National Trust Online Shop