Amazing arrivals at ZSL London Zoo - three very rare critically endangered Sumatran tiger cubs
Posted on
There's amazing news from ZSL's London Zoo!
Gaysha has given birth to THREE Critically Endangered Sumatran tiger cubs! They were born on Monday 27th June and footage on ZSL London Zoo's hidden 'cubcam' shows Gaysha giving birth and then gently cleaning the cubs, and then dad Asim quietly coming to meet his new family.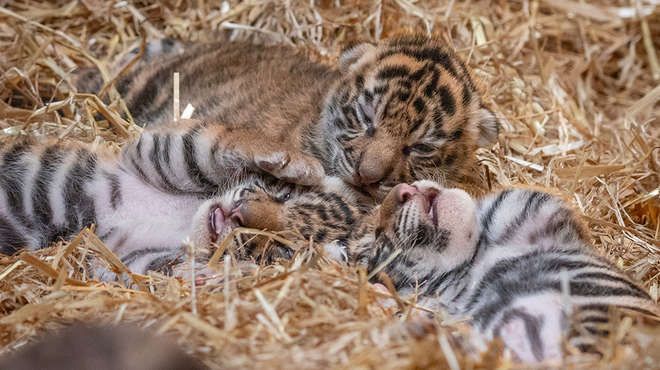 These three add to the critically endangered Sumatran tigers


More about ZSL's work with Sumatran tiger conservation
There are only 300 Sumtran tiger cubs left in the wild so this is a really important event for the species. ZSL works in two main areas: the Berbak National Park on the east coast of Sumtra and the Dangku corporate Conservation Complex which is in the south. ZSL is undertaking a number of activities there, for it is part of the Sundaland biodiveristy hotspot and has some of the highest rates of deforestation in the archipelago. Tigers are suffering from conflicts with humans and poaching, both of tigers and their pray. ZSL has two "Wildlife Conflict and Crime Response Teams" to address key threats to tigers including poaching, illegal trading and other human-wildlife conflict. You can find out more here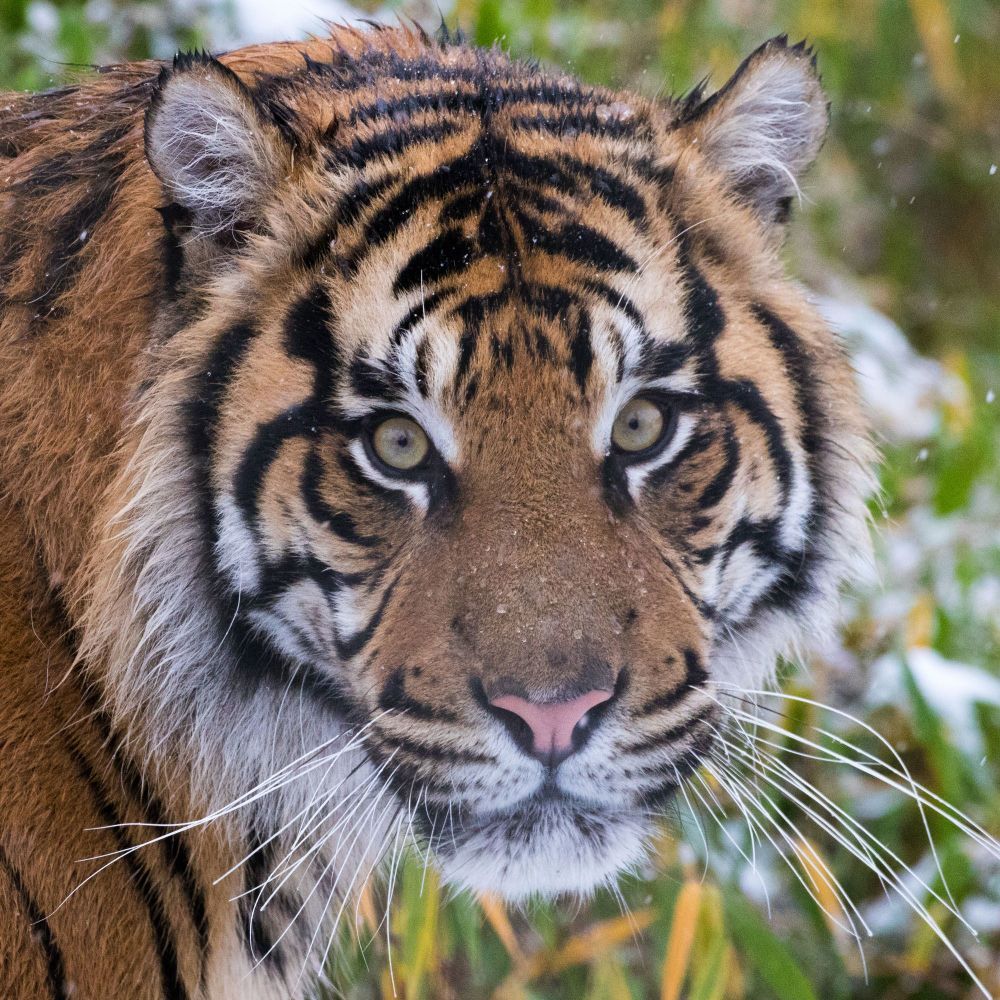 The 29th July is Global Tiger Day. Many conservation organisations highlight the plight of tigers.
Why not adopt a tiger from ZSL as a gift or for yourself?

#WorldTigerDay #InternationalTigerDay #GlobalTigerDay


Meantime, back in London...
ZSL London Zoo's new Sumatran tiger cubs will be named after they've all had their first vaccinations, when they are about 3 months old. Vets and zookeepers will be able to confirm the sex of each cub then. Meantime, the zoo staff are giving this very important family a chance to have some peace and privacy and quiet time, and paws crossed, the cubs are doing well.
This week (21 July 2022), Mum Gaysha decided it was warm enough for them to venture outside. Find out all about it here!
Congratulations to Gaysha and Asim and everyone at ZSL!
By the way, A Summer of Colour is ZSL London Zoo's celebration of nature's kaleidoscope, and it runs until 31 August 2022. Find out more and book here