World Vegan Day is on 1 November
Posted on
The 1 November is World Vegan Day and as such this is a great opportunity to tell you about memberships for people who are vegan or who are thinking of becoming vegans or who want to help animals.
The Vegan Society was founded in 1944. It works towards a world in which humans do not exploit other animals, and it works to promote vegan lifestyles for the benefit of animals, people and the environment. It does this through education, advocacy and outreach, as well as campaigns. Members receive access to the quarterly magazine, over 130 discounts by third parties and much more. A gift membership is £24 a year. There's a gift youth membership as well.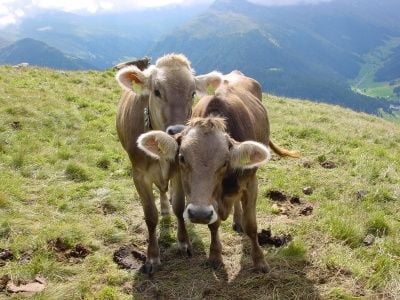 I'm mentioning this because it could be a great membership for people who want to eat less or no meat/fish but who don't want to take the complete step towards becoming a vegan. The Society is an absolute fountain of knowledge about the world of vegetarian food – it's mission is to inspire, inform and enable people to be vegetarian. Find out more about becoming a member – eat less meat to beat climate change!


Compassion in World Farming (CIWF)
You could also make a donation each month on behalf of the animal lover in your life to CIWF who work to promote compassionate farming practices and fight hard to help farm animals and end factory farming through campaigning, raising awareness and educating the public. The charity was founded by a British farmer in 1957 who was horrified by the development of factory farming.
Give a gift membership that will really make a difference!