25th January is Burns Night....
Posted on
Robert Burns Night is on 25th January every year, around Burns' birthday.. It combines haggis, whisky and poetry with a great night out.
Burns Night celebrates good fellowships and the works of Robert Burns, a national poet.
Today there are Burns Nights all over the country, and most start with a grace, generally the Selkirk Grace which is attributed to Burns.
Some have meat and cannot eat.
Some cannot eat that want it:
But we have meat and we can eat,
Sae let the Lord be thankit.
Then it's time to address the haggis; a piper leads the procession of the haggis which the chef carries on a platter. They circle the room, the guests clapping them in time to the music.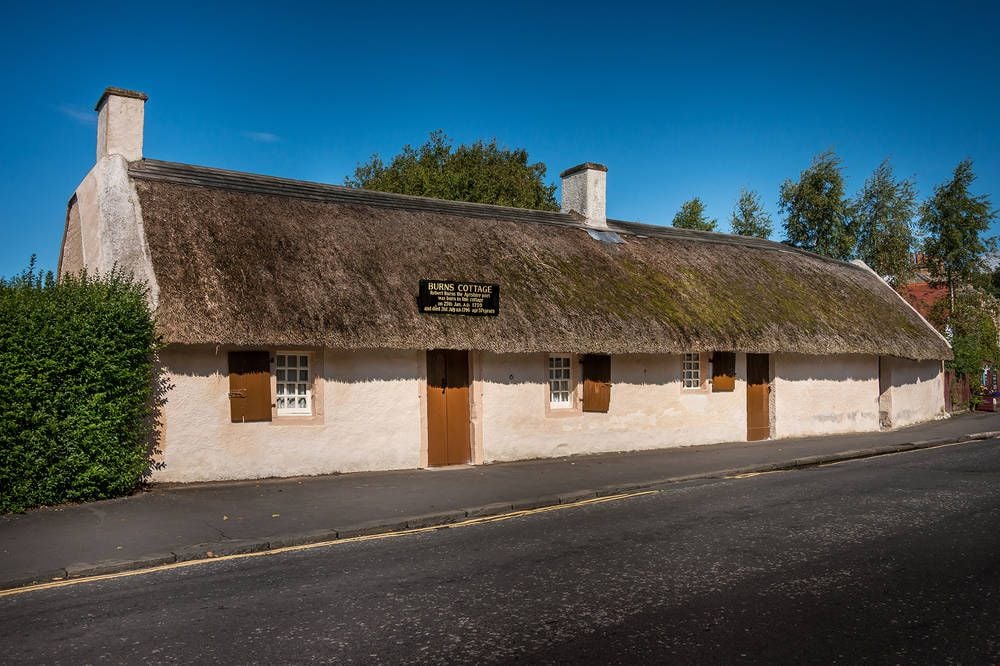 There is a fundraising appeal to save Robert Burns' Cottage with the National Trust for Scotland
And then the haggis is presented in front of the Addresser who recites the Address to the Haggis. He gives the chef and piper a glass of whisky, and everyone toasts the haggis. And then it's time for the chef to leave with the haggis and prepare it for the meal. Of course, it's usual for other courses to be served – pudding, for example!
After eating, there's speeches and entertainment, which all kick off with a toast the monarch – the Loyal Toast. And then there's a toast to the Immortal Memory of Robert Burns, followed by a Toast to the Lassies – Burns appreciated women. And then there's a reply to the Toast to the Lassies which is generally funny. Finally, the ladies present applaud and toast the "Laddies" present.
There maybe more toasting after that – the guests, absent friends, Scotland and a vote of thanks. There's certainly entertainment, generally with recitations and music.
And the night ends with – what else – a rendition of Auld Lang Syne and three cheers!
For auld lang syne, my dear, For auld lang syne.
We'll tak a cup o' kindness yet, For auld lang syne.
The first one was held back in 1801 in Burns Cottage, Alloway – you can visit it at Robert Burns Birthplace Museum. The three room cottage is where Burns was born and lived until he was 7 years old – and you can see the box bed he shared with three of his siblings! They lived side by side with their farm animals, and eat their meals in the kitchen together.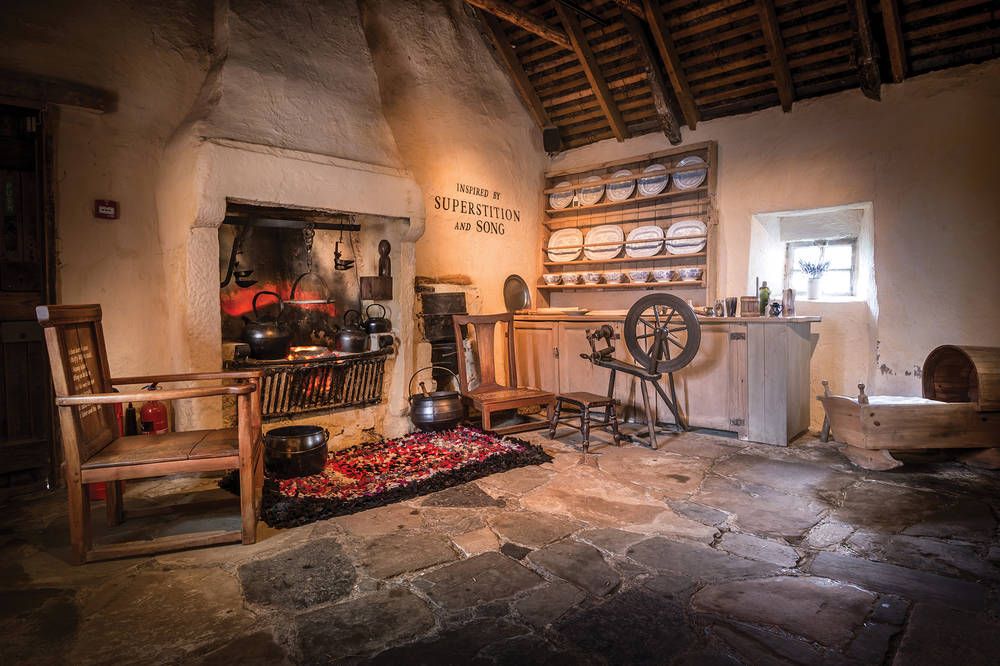 At the moment the National Trust for Scotland is running a fundraising appeal for urgent restoration works that need to be done on the cottage. You can donate here

The National Trust for Scotland has a recipe for cheese and haggis scones - why not give them a go?