Apollo Moon Landing - a mug to celebrate the occasion from Emma Bridgewater
Posted on
This year (2019) sees the 50th anniverary of Neil Armstrong's epic steps as the first Man on the Moon. Let's not forget his co-astronauts, Buzz Aldrin and Michael Collins who were with him on that incredible journey.
It's nice to have something to celebrate such an occasion and Emma Bridgewater has produced a very colourful Moon Landing Half Pint Mug in honour of it.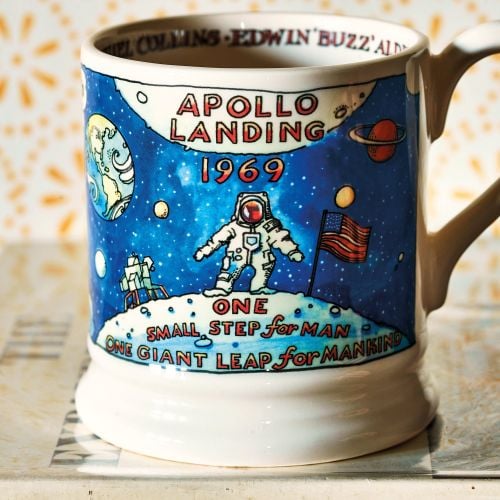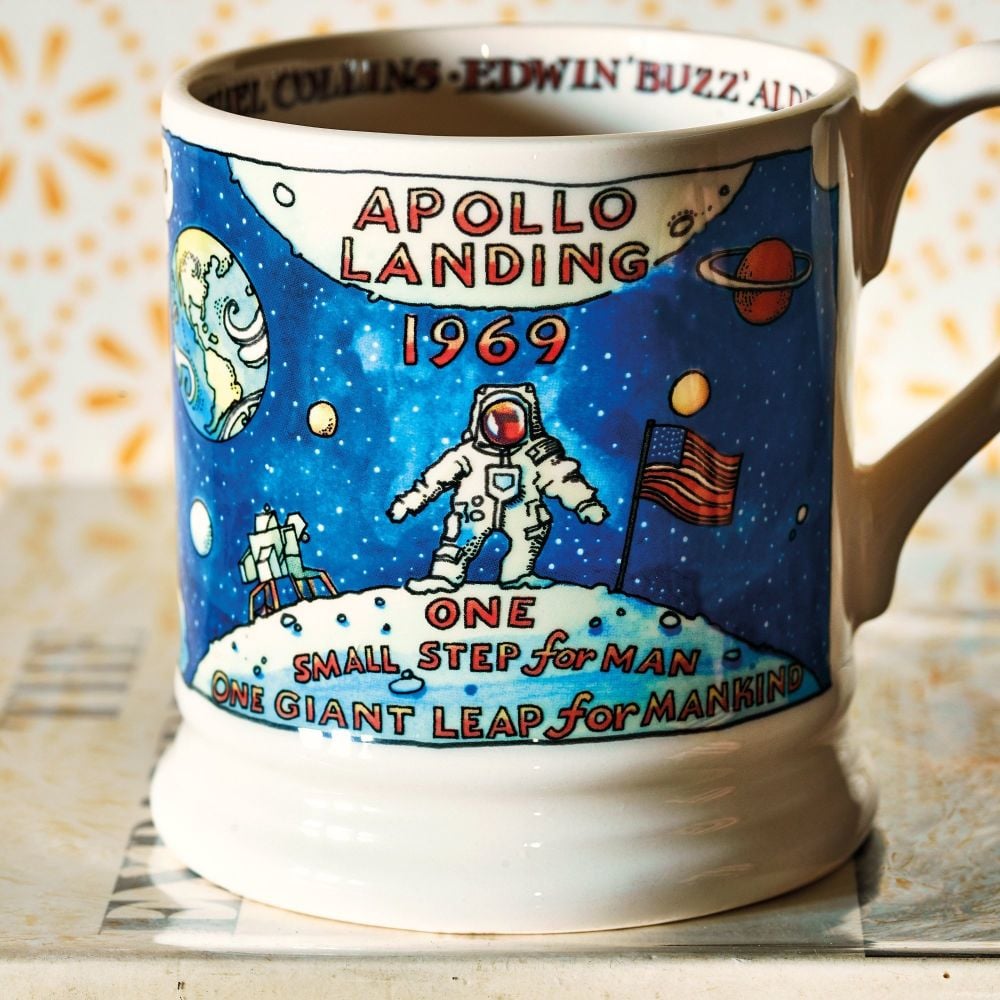 Blast off to Emma Bridgewater's website to buy this mug
£19.95
There's lots of detail on it, including Armstrong's first words: "One small step for man. One giant leap for mankind." On the other side of the mug, you can see a design of Apollo taking off with the words "We have lift off!" and the date of the launch: 16th July 1969, in case you're wondering, and further round there's the date the craft landed down on the moon on 20th July.
There's also the words on it "The planet seems to shrink when seen from space, our view was changed forever."
The mug has been made in Stoke-on-Trent from English Earthenware.
Blast off to buy this Moon Landing Half Pint Mug here
And there's another half pint mug from Emma Bridgewater and here it is and it's on offer for £5.95!