ZSL Whipsnade Zoo has the Ultimate Animal Challenge from 23 July to 4 September 2022
Posted on
ZSL Whipsnade Zoo has The Ultimate Animal Challenge for you this summer – the chance to go head to head with family members or friends!
It runs from 23 July to 4 September 2022 and you can test your skills against the best on the Ultimate Animal Challenge Trail around ZSL Whipsnade Zoo.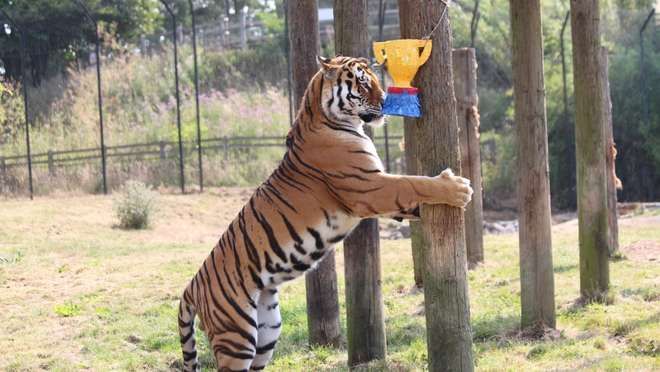 There are also face painting stands and food and drink (additional charges apply for these) and there are also unique animal talks about the different species' special skills. And there's a games station to play animal board games – you have the option to make your own playing piece from clay!
ZSL Whipsnade Zoo's websites says that the Ultimate Animal Challenge actiivties are included in your Zoo entry ticket and many of these activities are fully accessible to people with additional needs – there's more information on their website.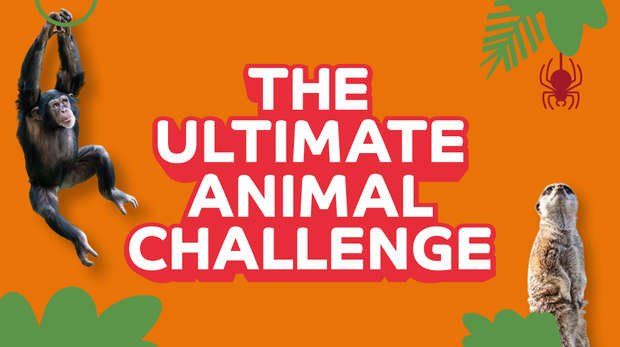 Activities in the Ultimate Animal Challenge* include:
The Ultimate Elephant Challenge: Memory – can you remember where the elephant food is hidden?
The Ultimate Tiger Challenge: Stealth – can you be as stealthy as a tiger?
The Ultimate Meerkat Challenge: Foraging – complete against friends and family to find as much food as you can in the sandpit before the timer runs out
The Ultimate Chimp Challenge: LogicCan you complete the puzzles in the fastest time.
The Ultimate Showdown** Combine your tracking and foraging skills in this exciting finale. Go head-to-head with your family to see who comes out top in our giant inflatable challenge!
The Ultimate Face-Off Challenge - Play as individuals or set up a relay team on this course. Compete against the other coloured teams to build your jigsaw the fastest and steal all the glory!


*Please check on the information on ZSL's page in case these change.
**Age, height or weight restrictions may be in place for this activity and weather conditions may affect availability.