RHS Hampton Court Flower Show has coverage on BBC2
Posted on
It's back! The RHS Hampton Court Palace Garden Festival is happening this week! It kicks off with a pre-view evening on 5th July; there's Members' Days on 6th and 7th July.
And if you're not able to make it (you must book tickets in advance and they are going fast as they are restricted because of covid), the good news is that BBC2 are providing coverage of the show.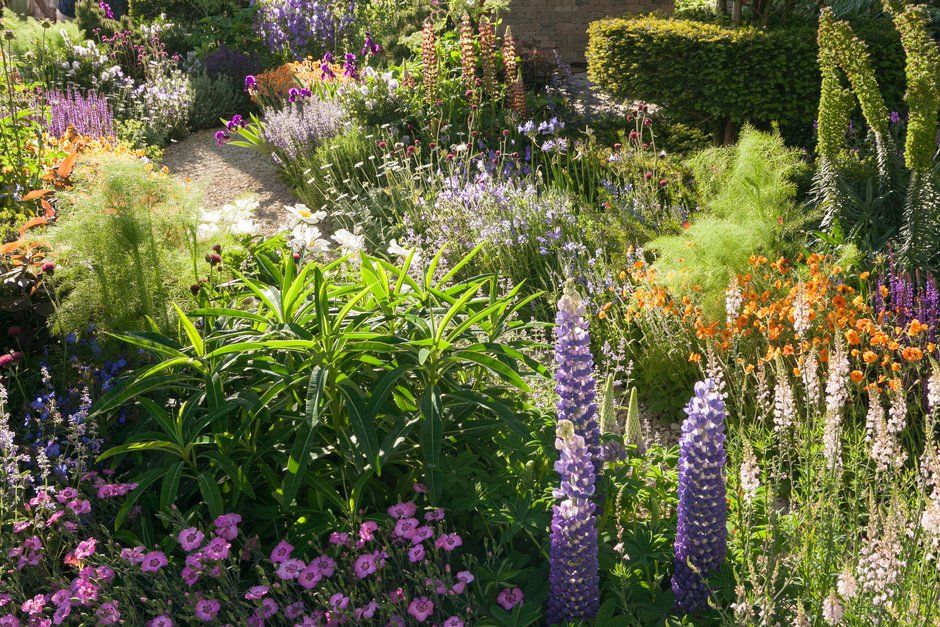 The coverage starts on Wednesday, 7th July at 9pm. It's on Thursday evening too, also at 9pm and at 5:30 on Saturday afternoon.
Joe Swift, Rachel de Thame, Adam Frost and Arit Anderson are leading the programmes, and there's advice from Carol Klein, Nick Bailey, Mark Lane and Toby Buckland.
This will make a nice change from all the sport on TV at the moment, especially if you're not a sports fan and love your gardening.
Themes include Gardening for Everyone, with Scandinavian design, suitability and wellbeing. These gardens will create green spaces to reconnect with nature, friends and families.
There's a floral marquee and plant village where visitors to the show can do tons of shopping, and seek free advice from specialist growers. There are celebrity talks, demonstrations and workshops and the Festival of Roses.
All in all, lots to see and do – so if you can't make it, switch the TV on and watch the coverage there instead!
RHS Tatton Park Flower Show follows on 21 to 25 July 2021.
Don't forget there's lots to discover on the RHS website – it is a mine of information, and you could also take out a gift membership! Memberships help grow a greener Britain!