London Zoo: An Extraordinary Year on Thursday 24 September 2020 at 9pm on ITV
Posted on
There's a new two part series about ZSL London Zoo on ITV on 24 September and 1 October at 9pm.
Called London Zoo: An Extraordinary Year, October Films has exclusive access inside London Zoo and Whipsnade Zoo.
The series will give a unique view of both London Zoo and Whipsnade Zoo from the perspective of their keepers and vets.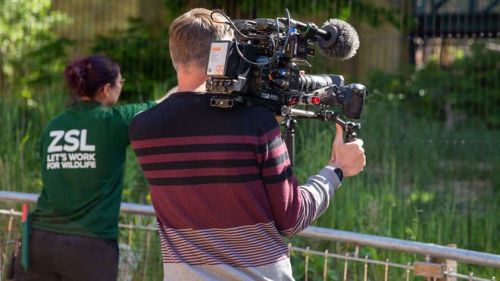 And the coronavirus of 2020 has presented more challenges to the zoo. During lock-down the zookeepers were still needed to care for the 20,000 hungry animals at the zoo. These include 698 species.
The ZSL was founded back in 1826, originally created by Sir Thomas Stamford Raffles, and at first only fellows from the Society could go in.
In 1847 London Zoo was opened to the public. It's now one of London's largest tourist attractions – over 1.25 million visitors.
ZSL London Zoo doesn't receive any public funding – it's entirely dependent on cash from admissions, charges and donations. So it was extremely bad news when the zoos closed because of the coronavirus.
This documentary gives an exclusive insight into what it was like for the zookeepers and vets and the animals they cared for.
The relationship between the keepers and the animals is evident. There's elephant keeper Stefan who is hoping for a pachyderm pregnancy, and a lioness who is unwell and in fact needs major surgery. Genghis the Bactrian camel goes for a walk around London Zoo. There's Oni the Opaki, Dominic and his sea lions family and a huntsman spiders.
The series will also go into the 192 year history of London Zoo and how it has faced adversity in the past: it has survived two world wars and become an international conservation charity.