Wiltshire Wildlife Trust have half price on their memberships until end August 2020
Posted on
Until the end of August, become a member of the Wiltshire Wildlife Trust from as little as £1.25 a month (that's based on a single membership at minimum rates)!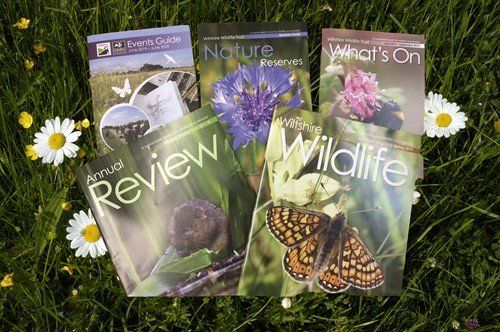 Join today!
image © Wiltshire Wildlife Trust
Membership benefits include:
A detailed Guide to all of their Nature Reserves across Wiltshire and Swindon
Their twice-yearly magazine Wiltshire Wildlife
What's On – a twice-yearly directory of interesting events, talks and walks near you
The Wiltshire Wildlife Trust:
Protects, maintains and enhances our nature reserves.
Increases the amount of land, rivers and wetlands managed better for wildlife.
Stands up for wildlife and the natural environment
Influences and supports the development of at least two living landscapes in each of Wiltshire's distinctive landscape biodiversity areas.
Take a look at their webcame at the Langford Lakes Nature Reserve.
It also encourages and inspires people to live more sustainably.
You can find out more about the work of the Wiltshire Wildlife Trust here.
(Child memberships are normal price)