URGENT DONATIONS needed for ZSL London Zoo and Whipsnade Zoo - Coronavirus hits zoo badly
Posted on
There's always a lot of debate about zoos and whether they should exist but there's no doubt there's a huge amount of conservation work being done by a great many of them.
This morning, ZSL (that's London Zoo and Whipsnade Zoo) have announced that they face an uncertain future without immediate support.
They have been shut to the public since 20 March because of the coronavirus. Normally, this period would have seen a huge number of visitors but because they can't come, the charity's core income as dried up. Animals still need to be fed and cared for; staff need to be paid.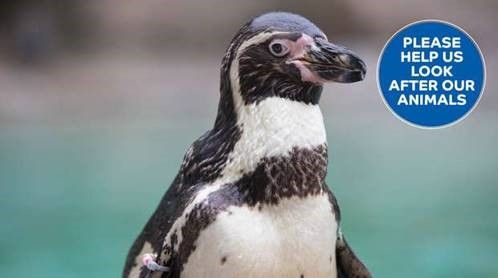 ZSL looks after 20,000 animals at the moment and many of these are rare and endangered.
ZSL has no history of borrowing from the banks, so it is finding it very difficult to get financial support from them.
The income from ZSL London Zoo and Whipsnade Zoo underpins the scientific research institute and global conservation programmes. It operates to put everything back into conservation and science which makes it hard to generate profits to pay off a loan.
Although Ministers announced a £14m fund to support zoos hit by the lock-down, the focus has been on small grants for small zoos. Places like ZSL need far more support.
The hope is that, as lockdown starts to ease, the zoos will offer people an outdoor space they can experience safely.
Donate here to help ZSL care for the animals and continue its conservation work.