BBC2: Secrets of the Museum on Thursday 6 February 2020 at 8pm at the V&A
Posted on
If you ever wondered what goes on behind the scenes of a museum, take a look at BBC2's new series, Secrets of the Museum.
It's a six part series and it follows the V&A's specialist teams as they follow the stories of amazing objects, from the old to the new. The programme follows conservators to curators.
Episodes cover the preparation for the 2019 Christian Dior exhibition, the current Mary Quant exhibition, and yet another looks at the recent Cars exhibition.
The objects chosen were having something done to them, such as being transported, cleaned or transferred. You never see this work, as a visitor to the museum and as such it's hard to imagine the work involved, so the programme takes you behind the scenes.
The V&A's objects cover over 5,000 years of history, and the hope is that the programmes will help us all appreciate the work done by the V&A on all our behalf.
The first episode of The Secrets of the Museum shows on Thursday 6 February 2020 at 8pm on BBC2.
Give a Gift Membership and support the museum's work here – it's the perfect gift for anyone who loves culture, with unmissable exhibitions, exclusive access, and unique events.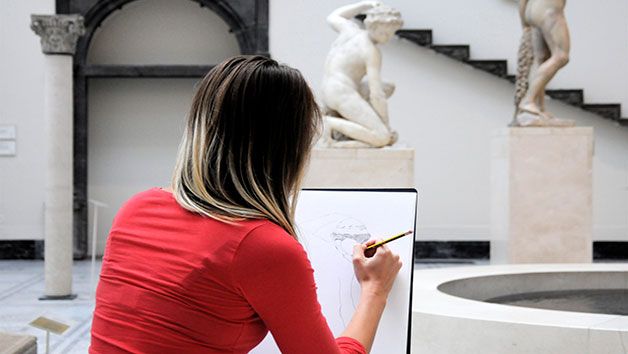 Red Letter Days have a number of Arts and Crafts gift experiences,
including a Drawing Class at the Victoria & Albert Museum!
Get 15% off with the code RLDAHW15, valid until 16.02.2020