Three Cheers for Winnie the Pooh on Winnie-the-Pooh Day on 18th January 2020
Posted on
Let's hear it for Winnie the Pooh and his friends on Winnie the Pooh Day, which takes place on 18th January each year.
It's a time to sit back, perhaps with a little pot of something – honey, perhaps – and to celebrate the joys of A A Milne's books about Winnie the Pooh and his friends in the Hundred Acre Wood (Ashdown Forest). Winnie-the-Pooh or The House at Pooh Corner make for a lovely read, and it's easy to get lost in their adventures in the wood.
There are some wonderful stories in them – and some amazing lessons in life, as well, which are as true today as they were when A.A. Milne penned them back at the start of the twentieth century.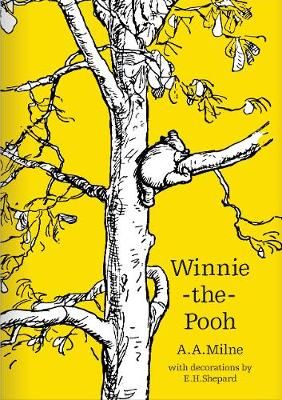 Get Winnie the Pooh gift ideas from Foyles


So here are 7 ways to celebrate Winnie the Pooh Day….
Go and play Pooh sticks, of course! This is great fun and a wonderful way to get out for a good brisk walk to find a bridge to launch your sticks from.
Read Winnie the Pooh or the House at Pooh Corner.
Enjoy some elevenses of honey and a little something.
If you live close enough, go to Ashdown Forest in Sussex and have a good wander

. And if you can't get to the Forest,

visit their website!

They've even got a section of it dedicated to

Winnie the Pooh!
If you don't live in Sussex, head to your nearest wood and go off on a search to find the North Pole, or a Heffalump.
Become a Friend of the Forest

and help conserve the forest.

Have a read of some of the sayings from Winnie the Pooh. They have a great deal of wisdom in them!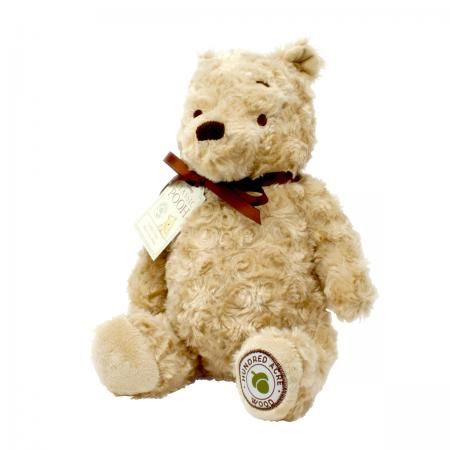 Three Cheers for Winnie the Pooh!


Some of my favourite Winnie the Pooh sayings are...
Never let things come to you, go out and fetch them - Winnie the Pooh
It isn't much good having anything exciting, if you can't share it with somebody – Winnie the Pooh
A little consideration, a little thought for others, makes all the difference - Eyeore
You can't stay in your corner of the Forest waiting for others to come to you. You have to go to them sometimes – Winnie the Pooh
A hug is always the right size – Winnie the Pooh
"It is more fun to talk with someone who doesn't use long, difficult words but rather short, easy words like, 'What about lunch?" - Winnie the Pooh

"Before beginning a Hunt, it is wise to ask someone what you are looking for before you begin looking for it." - Winnie the Pooh
"The things that make me different are the things that make me." – Piglet"The most important thing is, even when we're apart, I'll always be with you." - Christopher Robin

"You're braver than you believe, stronger than you seem, and smarter than you think." – Christopher Robin
Take a few moments to reflect on these on the 2020 Winnie the Pooh Day!
A.A.Milne wrote the Winnie the Pooh stories for his son, Christopher Robin. The characters were based upon the real nursery toys belonging to him, and their adventures are set in Ashdown Forest, where the family lived.
E.H. Shepard drew Pooh and his friends. I love his drawings for their simplicity. They say everything without being pretentious, and indeed they have become classics.
Three Cheers for Pooh, the most wonderful Pooh!