2020 Annual Stocktake at ZSL London Zoo
Posted on
One, two, three, four….. Oh, that penguin moved!!!!!!! One, two, three, four…..
It's been a busy start of the year for Keepers at ZSL London Zoo. They've been doing their annual stocktake of animals at the zoo.
Now this is more complex than it sounds. There are over 500 species to count, and of course it's easier to count some animals than others.
The lions for instance are fairly straight forward as the photo shows…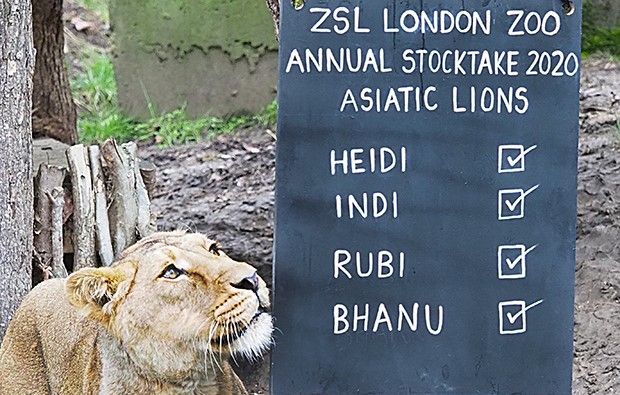 However, others are more difficult. The BUGS team have to cheat a bit and count ant colonies as one – the alternative is to track hundreds of individual ants.
They have been counting everything from mammals and birds to reptiles and fish.
2019 saw the arrival of many new animals at the zoo, including Elio, the two toed sloth, and star the tamandua, both born in the Zoo's Rainforest Life exhibit.
Four big-headed turtles arrived at the zoo – they had been rescued from the illegal wildlife trade; they will need to be added to the 2020 census
So why do ZSL staff do this annual stocktake?
Well, they are required to do it
The annual stocktake is a requirement of ZSL London Zoo's license. It takes staff almost a week to do; and the information is shared with zoos around the world through a database called Species360. It's used to manage the worldwide conservation breeding programme for endangered animals.
Head off to ZSL London Zoo's website to find out more
Why not give your loved one a Keeper for the Day experience?