Give a gift membership to the Scottish Wildlife Trust
Posted on
This Christmas, why not help to protect Scotland's wildlife for the future?
You could give a gift membership to the Scottish Wildlife Trust. All their profits go towards supporting their conservaiton efforts across Scotland.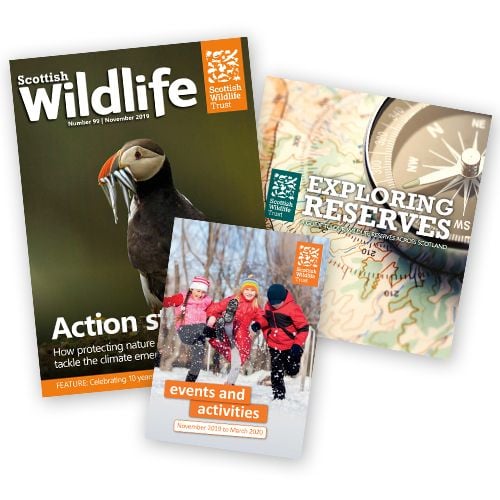 Membership benefits include
Unlimited access to their visitor centres
A subscription to the Scottish Wildlife magazine
A subscription to the Wildlife Watch magazine (for children and families)
Invitations to exclusive events across Scotland throughout the year
Regular e-newsletters and updates about the Trust's work
A host of other surprises to enjoy throughout the year
There are different categories of membership: Individual, Joint and Family.
Give a gift membership to the Scottish Wildlife Trust here
PS If you prefer, you could adopt an animal as a gift! You can choose between an otter, red squirrel, beaver, harbour seal, puffin or garden bumblebee. Recipients recieve a plastic-free adoption pack with a personalised certificate, a beautiful wooden keyring featuring their adopted species, a papercraft model of the species and much more.