Go back in time and try some Axe Throwing
Posted on
So back in Medieval Times, people used to throw axes as weapons. And axes were used for wood and tree chopping. And then people alaso realised that as well as being a useful tool and weapon, it was kind of fun to throw axes (so long as it was in a controlled, safe environment, obviously).
Did you know that you can have a go at Axe Throwing on experience days?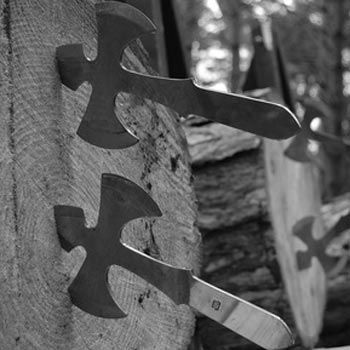 Although this website is all about gift membership, a lot of you are looking for history gifts, so we thought this might be of interest. You can have a go at the Medieval pastime of throwing axes.
You'll usually lob your axes into big thick roundels of tree trunks with target rings painted on. And you don't need to be strong and hefty to do it. A classic Tomahawk throwing axe can weigh between 1 and 2lbs (that's 450-900g for you metrics out there). A small bag of sugar is 500g and a big one 1kg, so these axes are pretty manageable in weight.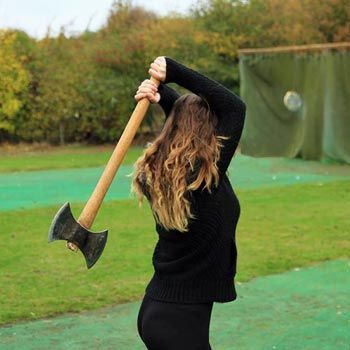 For obvious reasons, there are minimum age limits and these vary from 12 to 14 to 16. Under 18s must be accompanied by an adult.
If you want to give this a go or treat a loved one to the fun sport of axe throwing, take a look at Into the Blue. Their experiences include a number of axe throwing venues.
As a visitor from this website, you can enjoy 15% off any experience (up to £250) until midnight on 25 December 2019, using the code ITBCHRISTMASGIFT. These experiences are excluded from this offer.
Click here to view the range of Axe Throwing experiences available through Into the Blue.