RHS Gardens have Dig For Victory Exhibitions
Posted on
The RHS (that's the Royal Horticultural Society) has been Britain's gardening charity since 1804 - when it was founded under the title 'The Horticultural Society of London'.
It has seen a great many changes in British life since that time, and of course it's gone through two World Wars.
As we approach Remembrance Sunday, I wanted to let you know that the RHS Gardens have Dig For Victory exhibitions to mark the 80th anniversary of the start of the Second World War.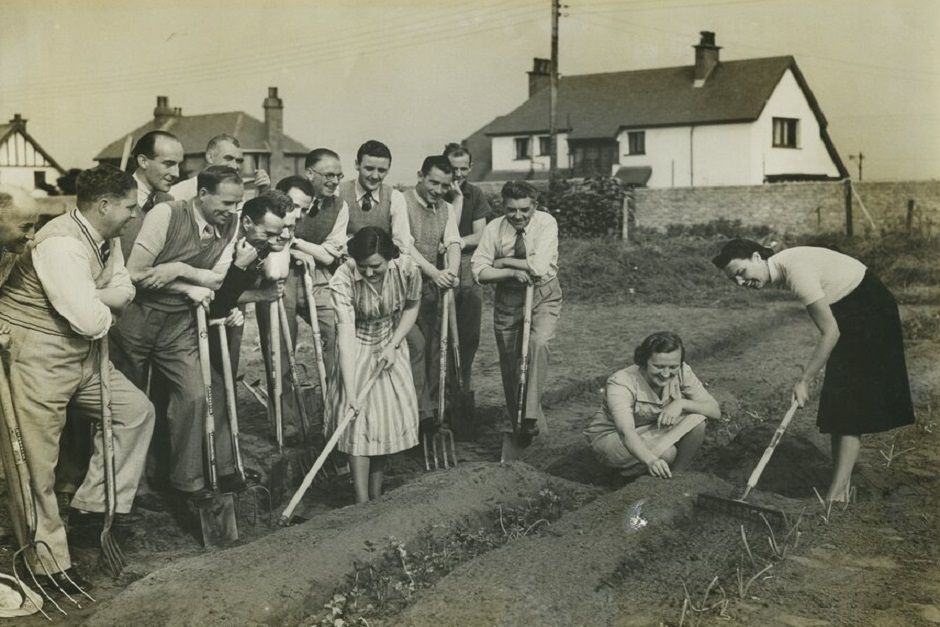 All four RHS Gardens - Harlow Carr, Wisley, Rosemoor and Hyde Hall - have exhibitions which look at the role the RHS played in the government's "Dig for Victory" campaign and how the RHS helped the nation to feed itself.
There are photos and memories of wartime vegetable gardens which the public submitted after the RHS made an appeal earlier this year.
And the exhibitions shine a light on the RHS's work with community groups and the how growing fruit and vegetables still bring people together today.
These exhibitions are free to members. Non-members can see them for free but need to pay normal garden admission
Find out more about the events the RHS has here