The RHS Photographic Competition 2020 is now open for entries!
Posted on
The RHS Photographic Competition 2020 is now open for entries!
The RHS says that their competition "inspires young and old alike to get outdoors and record how enriching and inspiring gardens and plants can be."
This is a great chance to test your photographic skills (I can tell you now, I won't be entering as mine are non-existant).
There are 9 entry categories, as follows:
Celebrating Gardens
Welcoming Garden Wildlife
All About Plants
Abstract
urban Gardening
Social Media
Under 18s (that's 11 to 17)
Under 11s
Portfolio
Last year's winners were: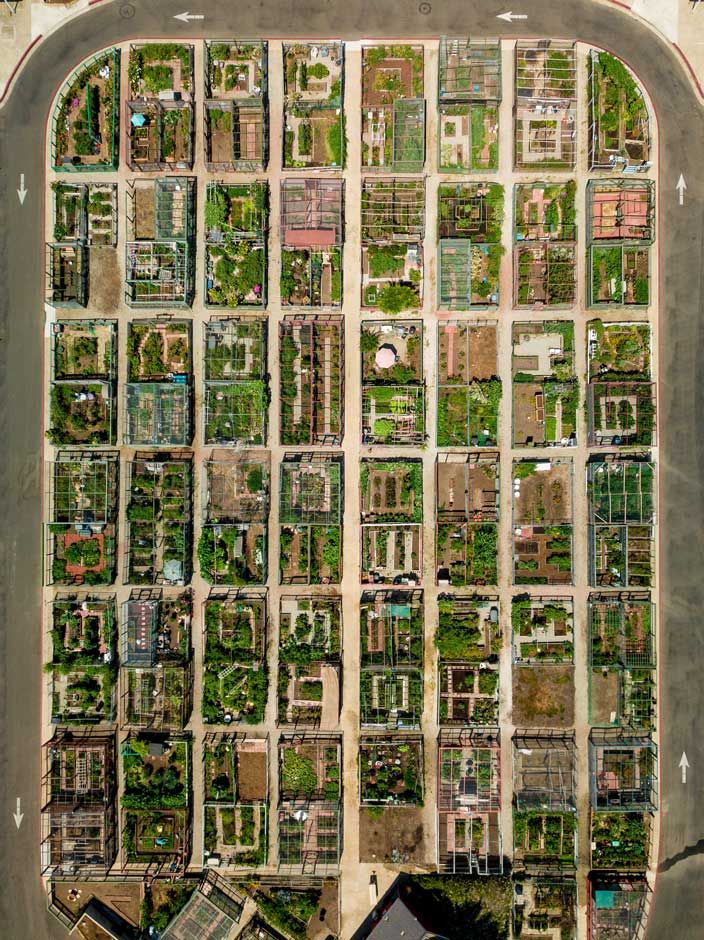 ©Richard Caldwell

Congratulations to Richard Caldwell who won the Overall Adult Winner of the Competition with this absolutely amazing shot of a very organised community garden in Laguna Woods, which is actually a suburb of downtown Los Angeles in the USA! The photo was taken by a Hasselblad camera on the DJI Mavic 2 Pro drone. That's an amazing picture!
Congratulations to Jason Kneale for this unbelievable photo! A spider sits patiently in its web, which itself is suspended between two cow parsley in a meadow in Wiltshire. The spider is backed by the early morning sun. This photo was taken on a Canon 7D using a 70-200mm telephoto lens. Wow, Jason, I am in awe! I just LOVE this shot! And I wish you well with your photography...
Winning photos will be on display at the RHS Gardens - find out more about their tour here.


Deadline and FAQs for the 2020 Photographic Competition
The deadline for the 2020 competition is 10am, 2 March 2020 - that's for ALL entries - and there's a very helpful FAQ page with questions such as, What happens if I turn 18 while the competition is open?
Even if you're not likely to be entering with your photography skills, do take a look at the previous comeptition winners. I am still trying to take a picture with the whole of my dog's head in it, as opposed to half of him, so love to see photography that's so fantastic.


Find out more about the RHS Photographic Competition 2020 here.