National Trust for Scotland links with Lidl to produce The Lidl Book of Big Adventures for kids
Posted on
This summer the National Trust for Scotland has joined up with Lidl to give you a season of exciting adventures!
The Lidl Book of Big Adventures is full of activities and inspiration for the holidays. You can find your Lidl Book of Big Adventures at participating Lidl stores in Scotland and its participating places – there's a map here to show you where they are.




To pick up your stickers, visit one of the participating places. It's free for members to visit, and family membership begins from just £6 a month.
And there's plenty for kids to do with a National Trust for Scotland Family Membership, with adventures playgrounds and parks to explore. Those who are between 2 and 5 can learn about nature through games, crafts and play with Nature Nippers at Glencoe. There are great indoor attractions for those days when it's raining, and you can get out on wildlife walks and spot wildlife – who can spot the most? Imagine hiding in a wildlife hide and spotting a seal or an otter!
Types of Family Membership
With the National Trust for Scotland, there are two types of family membership. You can join as a family with one adult and up to 6 children; or with 2 adults and up to 6 children.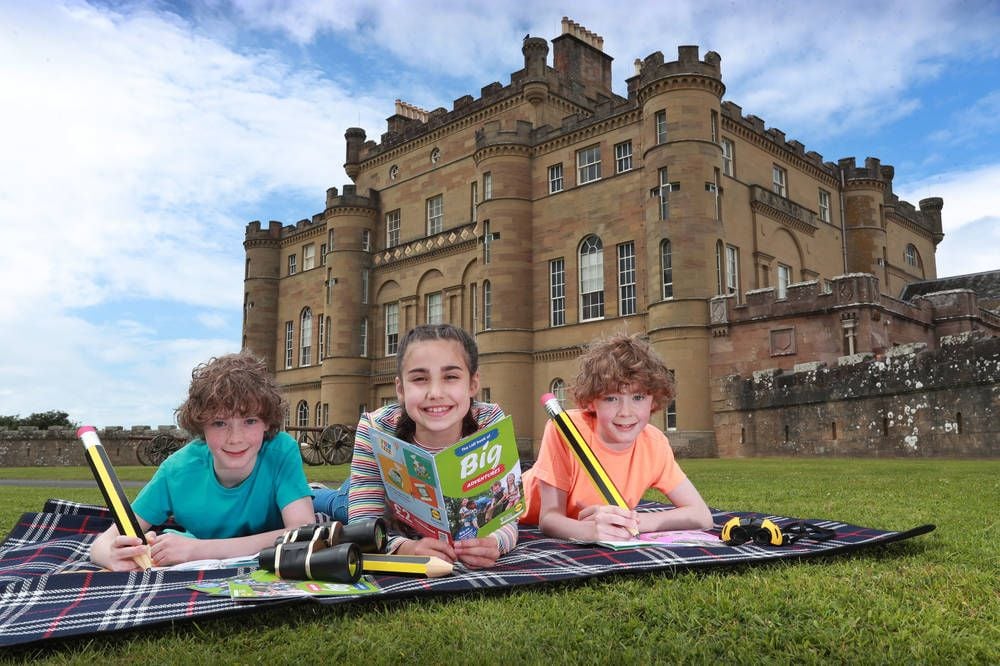 At Culzean Castle, youngsters give the first edition of The Lidl Book of Big Adventures a go
©National Trust for Scotland


National Trust for Scotland Member benefits include:
Free entry to National Trust places in Scotland
Free or concessionary entry to National Trust organisations properties worldwide, including England, Wales and Northern Ireland
Parking at National Trust for Scotland car parks with downloadable passes as soon as you join
Publications including a subscription of the members' magazine, enewsletter and Guide.
If you're on the road in Scotland, why not use National Trust for Scotland properties as stop-off points where the kids can run around for a while and get a proper break from the car?


Give a Family Membership to the National Trust for Scotland today