Amphibian and Reptile memberships for Save the Frogs Day
Posted on
The 28th April 2018 is Save the Frogs Day, now in its 10th year.
Save The Frogs Day aims to provide frog enthusiasts with educational materials, ideas and inspiration to enable them to educate local communities about amphibians.
So this is a great opportunity to tell you about two memberships you could give a nature lover or frog, toad or snake lover - hop to it!
Froglife has been working to conserve native amphibians and reptiles since 1989. It has initiated national and regional projects and been a central voice for advice on issues on reptile and amphibian conservation. Froglife's work covers three areas:
On the ground conservation
Environmental education
Communication – that is, providing advice and information


Give a Froglife Friendship and your gift will contribute to the conservation of the UK's amphibians and reptiles, and your loved one will receive a special pack with:
Natterchat – the charity's bi-annual magazine with news and features on everything going on in the world of amphibian and reptile conservation in the UK
"Just Add Water" which is all about creating and maintaining a wildlife ponid
Friends can receive discounts on tickets to Froglife events and merchandise.
A single and joint friendship is available and prices start at £18 for a year.


Give ARC a voice to the UK's amphibians and reptiles, enabling the charity to improve habitats and save species.
ARC works on conservation, education, influencing policy and legislation, conservation activities underpinned by scientific research and it runs projects and campaigns.
Give an ARC Friendship as a gift, and for as little as £2 per month you will receive:-
Friends welcome pack with a selection of colourful leaflets and posters, Amphibian and Reptile ID guides, an ARC pen, ARC pencil and one of their lovely enamel ARC newt logo pin badges!
HopGossip! – their colourful bi-annual magazine full of new, features and information about the world of amphibian and reptile conservation. See our latest issue.
Exclusive invites and discounts to Amphibian and Reptile Conservation events. Find out about the ARC Friends Days!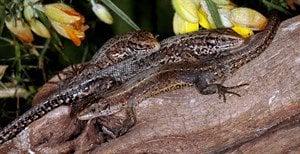 Become a Friend of the Amphibian and Reptile Conservation Trust


If you'd like to purchase an ARC Friendship as a gift, please e-mail [email protected]
Froglife also have virtual gifts such as Protect a Toad, Fight for Frogs, Sponsor a Snake. These are all £10 and will help with conservation work to protect these animals.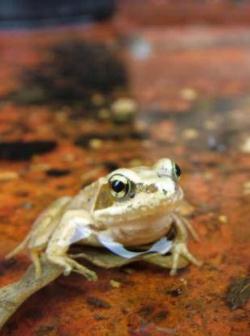 Fight for Frogs - a £10 gift for nature lovers from Froglife
And similarly you can sponsor any of these animals with ARC and the sponsorship is part of various campaigns with targets to reach so your gift can be part of a specific project.




Sponsor a sand lizard
with the Amphibian and Reptile Conservation Trust


Amphibians and reptiles need all the help they can get because they are vital to biodiversity and a healthy planet so give your support and the nature lover in your life a really meaningful gift and help their cause.