What's on at the British Museum?
Posted on
A great gift membership for history lovers who live in London or can easily get there, would be a membership to the British Musuem.
There are some fantastic events on - at the moment until 11 March 2018, there's the Pots with attitude - British satires on ceramics 1760–1830 exhibition.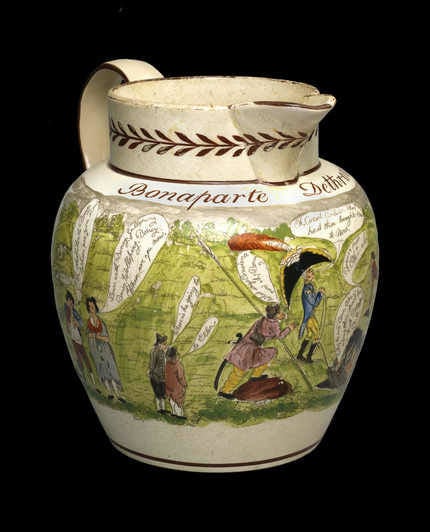 Through a selection of prints and pots, the display "explores the history of political and satirical prints transfer-printed onto British ceramics". Find out more here
There's also the Currency of Communism, on until 18th March 2018 which looks at the changing roles of currency and exchange in communist states in the century since the 1917 Russian Revolution. Find out more here.
From 8th March to 15th July 2018, there's Charmed Lives in Greece, which focuses on the friendship of the artists Niko Ghika and John Craxton, and the writer Patrick Leigh Fermor. Find out more here
Click here to see what else is on at the British Museum
All Members receive:

• Free entry and unlimited access to exhibitions
• Exclusive Members' events
• Access to the Members' Room with views over the Great Court
• And more!
Give a Gift Membership to the British Museum
Or, if you're looking for a gift for someone who loves history and cats, you could take a look at giving them Basket the Cat....

This Egyptian stuffed cat represents Bastet, a feline goddess in ancient Egypt. Bastet was viewed as the daughter of the sun god and as a protector of mothers by the ancient Egyptians. Bastet is 22cm high. £15.99 (less for members). Bastet could be a great gift for history lovers and cat lovers who can't get to London easily. Click here to buy Bastet the Cat